Guest Designer
at
Scrap FX
I'm excited to share with you guys that I am guest designing this month over at the fabulous
Scrap FX has some stunning chipboard designs and I am so honored and thrilled to have been invited to work with these products this month!!!
I'll be sharing projects with you over next couple of weeks that feature
SCRAP FX CHIPBOARD
This project is a photo of my dd and I used the beautiful
***True Romance kit***
which we featured in July
along with the beautiful chipboard by ScrapFX
This layout features
I used inking, stamping, gesso and mists on my chipboard pieces...
This project is a mixed media canvas.
Scraps of Darkness
August kit
I'll be sharing more projects featuring
products over the next couple of weeks!
Thank you for taking the time to visit today.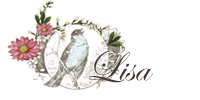 xo